www.anjuellefloyd.com

http://www.facebook.com/anjuellefloyd
Readers of Anjuelle Floyd

http://twitter.com/anjuelle_floyd
She is the author of a collection of short stories, Keeper of Secrets ... Translations of an Incident (2007,) and three novels, The House (2010,) Seasons in Purdah (2012) and When the Drum Major Died (2014.)
Anjuelle's short stories and novels turn on the dynamics of women for whom life challenges impel them to examine the flawed relationships with their mothers in an effort to improve connections and interactions with their husbands and intimates.

Keeper of Secrets...Translations of an Incident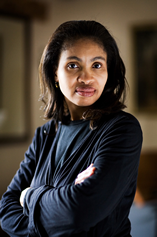 Anjuelle Floyd is a wife of 32 years, a mother of three daughters, an abstract painter, and licensed Marriage and Family Therapist speacializing in Mother-Daughter Relations and Dreams.
Anjuelle's novel, The House (October 2010) earned recognition in two genre's of the 2011 Readers' Favorite Awards: Honorable in Christian Fiction, and Finalist in Dramatic Fiction.
http://readersfavorite.com/2011-award-contest-winners.htm
A graduate of Duke University, she received her MA in Counseling Psychology from The California Institute of Integral Studies, San Francisco.
She has attended the Dominican Institute of Philosophy and Theology at the Graduate Theological Union in Berkeley, California, and received her MFA in Creative Writing from Goddard College, Port Townsend, Washington.
She has received certificates of participation from The Hurston-Wright Writers' Week and The Voices of Our Nations Writing Workshops.
The Spring 2006 Issue of The Pitkin Review, literary journal of Goddard College MFA Program in Writing, lists, along with other works, Anjuelle's short story, The Kingdom of Heaven in the prose/fiction section.
Anjuelle conducted the Master Fiction Class at the 2008 Winter Literary Festival hosted by The University of Mary Hardin Baylor in Belton, Texas.
The 2008 Issue of Windhover, the literary journal of Mary Hardin-Baylor published, along with works by other writers, Anjuelle's short story, Eucharist, that Kaleidoscope Magazine, the journal for the United Disabilities Services subsequently featured in their July 2009 Issue.
Anjuelle was one of four authors who participated in the 20th Annual Berkeley/Oakland YWCA Festival of Women Authors, February 1, 2014.
A student of Process Painting for the last decade, Anjuelle has participated in The Art of Living Black Exhibitions 2004--2014 held at the Richmond Art Center, Richmond, California. On January 9th, 2013, Anjuelle received the Jan Hart-Schuyers Award for her painting, Intimacy I, exhibited during the 2013 Exhibition of the Art of Living Black.
Anjuelle facilitates writing groups and provides individual consultation of fiction projects. She also gives talks on Mother-Daughter Relations and The Healing Power of Mothers Loving Their Daughters Unconditionally, The Need for Family, The Writing Process as a Path Toward Self-discovery and Healing.
Anjuelle has hosted a blog talk radio show,
Book Talk, Creativity and Family Matters
www.blogtalkradio.com/anjuellefloyd

Read Anjuelle's blogs and more about her @:
www.anjuellefloyd.com

Follow Anjuelle on Twitter @:
http://twitter.com/anjuelle_floyd
http://twitter.com/anjuellefloyd
&
http://twitter.com/AnnaManning